Music Video: Heart of Gold (Cover)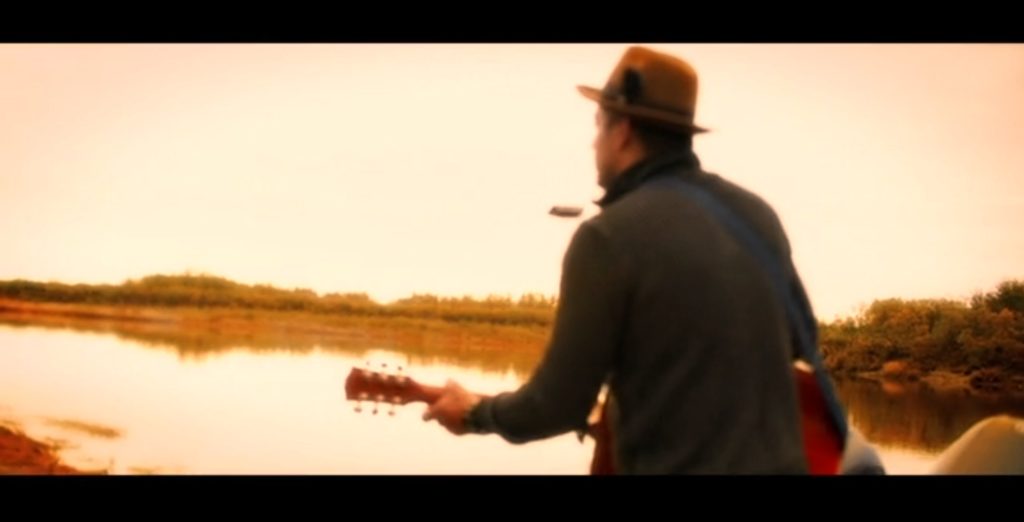 When 16-year-old Adrian Sutherland in the isolated Cree community of Attawapiskat borrowed a harmonica from an Elder, he fashioned a homemade harness using a coat-hanger, two sticks and elastic bands, and set out to learn Neil Young's Heart of Gold. Little did he know that 26 years later, his own musical journey would come full circle with the release of a music video that not only pays homage to the song, but also the place where he learned to play it.
In October 2018, a production crew of three traveled to Sutherland's home in Attawapiskat in remote Northern Ontario with 14 cases of gear and one ambitious plan: shooting two music videos in five days. Getting the job done in only four, they used the remaining time to shoot this fun little video for Heart of Gold. You could say it came together spontaneously, magically, and with a little help from some friends…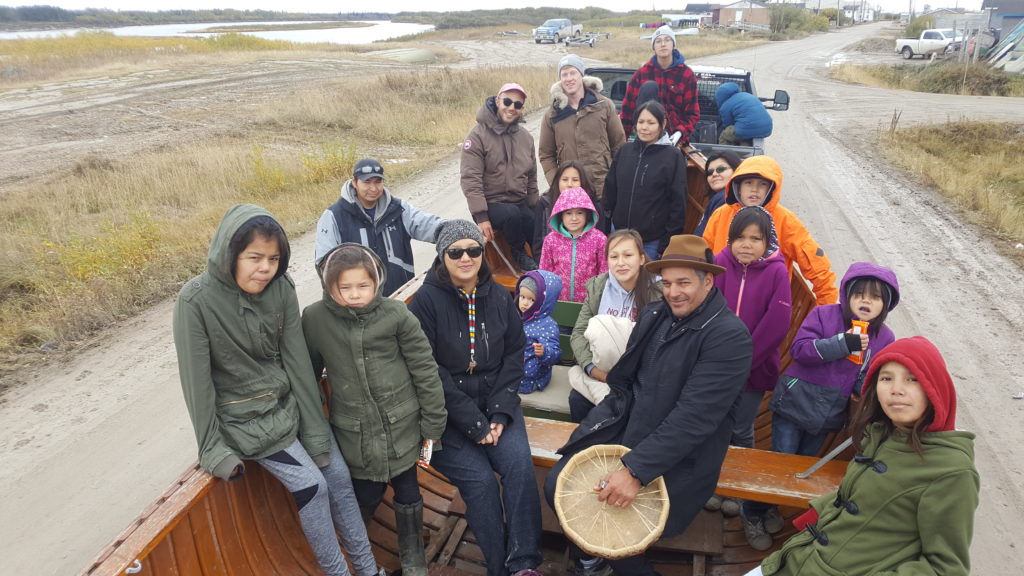 Heart of Gold was shot and directed by Vancouver-based motion picture cinematographer Cliff Hokanson, produced by Midnight Shine's manager, RoseAnna Schick, with Sutherland as executive producer. The video was edited by first-time editor and college student Bethany Fontaine, with colouring and effects by Tony Wytinck at White Ink Digital Post in Winnipeg.
TIMELY NEW TAKE ON TIMELESS CLASSIC
Midnight Shine recorded Heart of Gold for their third album High Road. It brings a timely new take to a timeless classic, and is a song that means a lot to Sutherland: "Growing up in an isolated area, I listened to a lot of music, especially once I started playing guitar. Neil Young was one of my biggest musical inspirations, and Heart of Gold is still one of my favourite songs. We wanted to record it, but in a way that's different from everyone else. That's how we ended up giving it a little 'shine' of our own."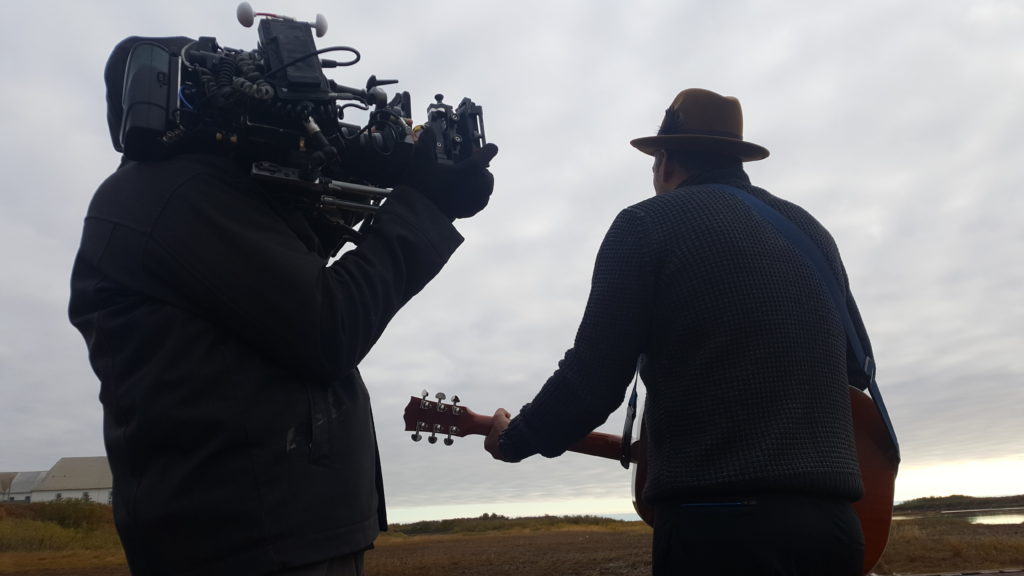 Midnight Shine's version honours the heart and soul of the original, yet is distinctly different, featuring heavy drum beat, slide guitar, pow wow singing, and a verse performed in Mushkegowuk Cree. With 2019 having been declared the International Year of Indigenous Languages by the United Nations, the timing couldn't be better for a song like this cover.
Midnight Shine's Heart of Gold continues to gain new fans across Canada, into the US, and internationally, with ever-increasing radio airplay and growing streaming numbers. Music critics are impressed, too, with several rave reviews, and accolades from Young's own biographer: "Quite a fascinating version of Neil's song. Love the First Nations' feel of it. Very cool…" — John Einarson, Neil Young Biographer & Music Historian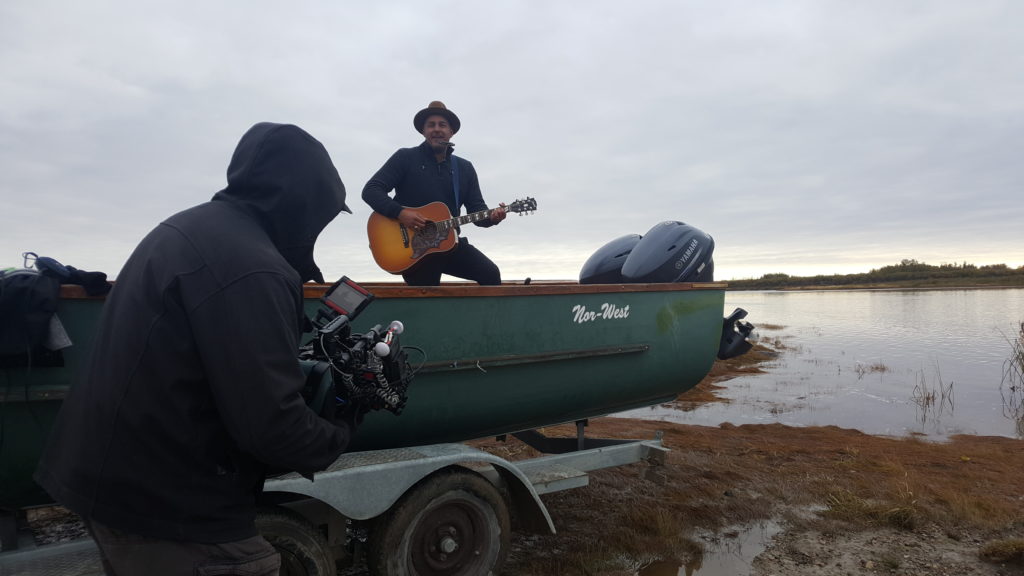 Heart of Gold is written by Neil Young, with lyrics translated into Mushkegowuk Cree by Sutherland, and recorded with permission from Wixen Music Publishing, Inc. It was produced by Midnight Shine and John-Angus MacDonald (The Trews) at Jukasa Studios in Ohsweken, Ontario, with engineers Jill Zimmermann and Darren Magierowski, and mastered in Toronto by João Carvalho.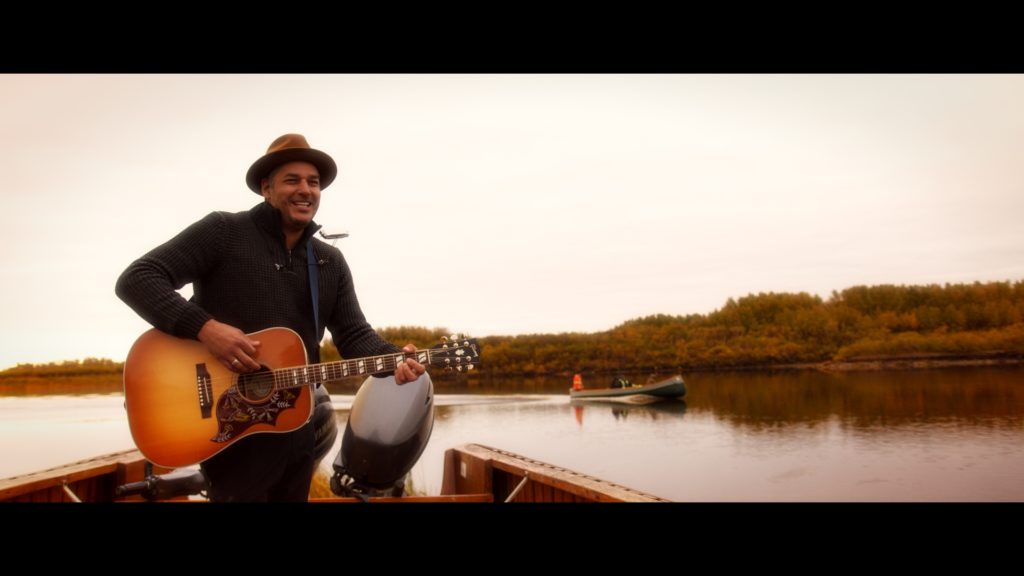 A FEW FUN FACTS
Midnight Shine had to hire a drummer to come into the studio with them to record Heart of Gold, and was more than fortunate to end up working with an incredible talent in Chris Gormley (The Trews).
Heart of Gold opens with Indigenous chanting and pow wow singing – both performed by Sutherland. He can also be heard on lead vocals, acoustic guitar, harmonica, and slide guitar.
It turns out that translating the first verse into Mushkegowuk Cree was difficult to do. Here's why: "There are Cree words for different types of rocks and minerals, so when we describe gold we say 'money rock.' But 'heart of gold' really means someone 'good hearted' so that's how I translated it into Cree. A direct translation would have confused people in the Cree communities."