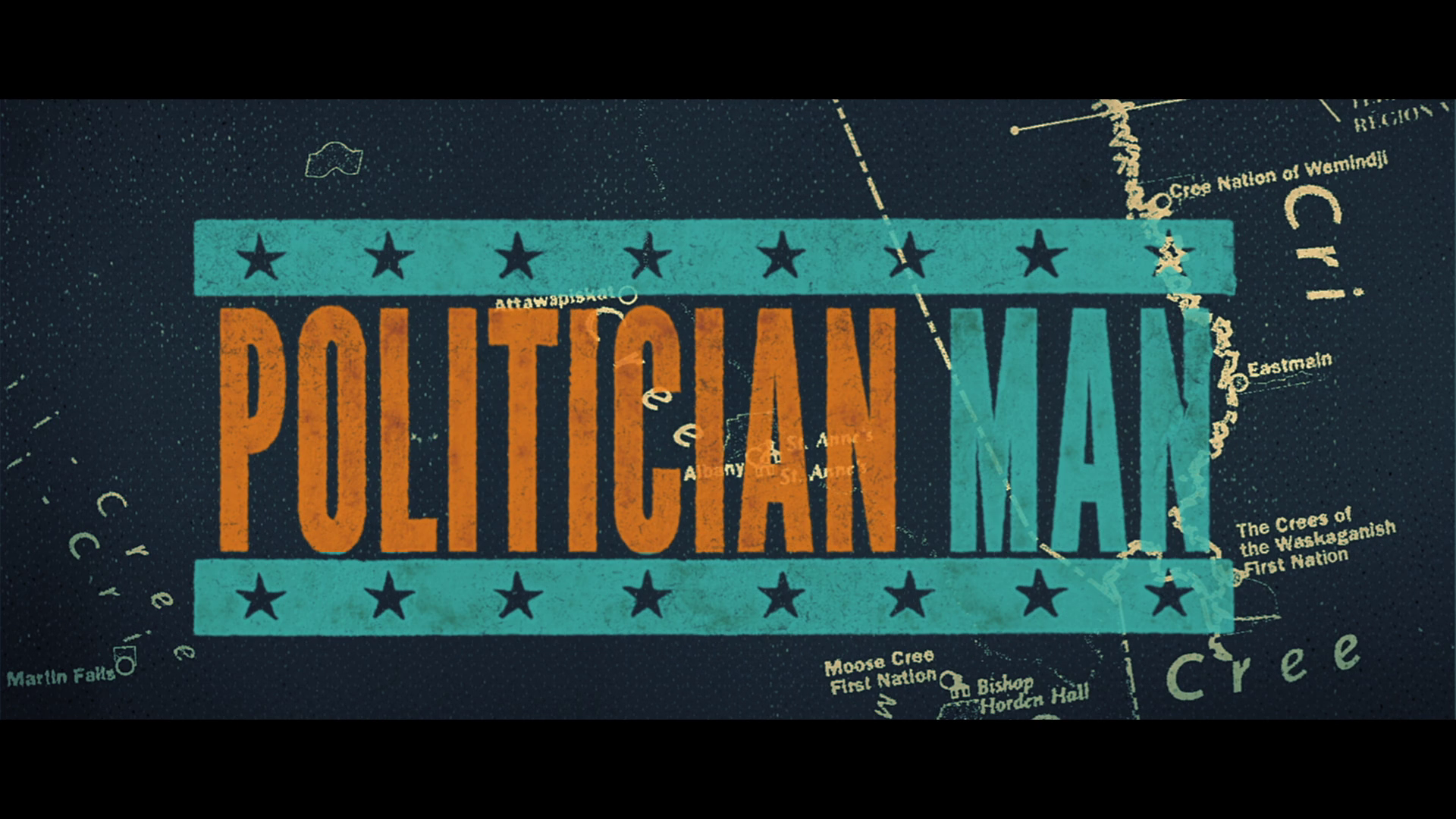 Film Fest Nomination For Politician Man
Politician Man, the music video for Adrian Sutherland's debut single, has been nominated for a Golden Sheaf Award at this year's Yorkton Film Festival, which will take place in May with no filmmakers present for the first time in the festival's 73-year history.
Sutherland's 'protest song for Canada' was co-written with musical brothers Chris Gormley (The Trews, Daylight for Deadeyes) and Matt Gormley (Daylight for Deadeyes), and released along with a powerful accompanying video by Justin Stephenson, director of animation and editor of The Secret Path. Since its October release, The video has so far received over 43k views on YouTube, and the radio single has garnered airplay across Canada, in the US, and Germany.
ABOUT THE SONG
Politician Man speaks to Canada's troubled relationship with First Nations. Growing up in the isolated Cree community of Attawapiskat gives Sutherland a unique perspective, while his growing profile as an artist is now giving him an important voice.
"The relationship between Canada and First Nations has been difficult for a long time, and in many ways it still is. Politician Man is about this relationship, and the need for all of us – politicians, chiefs, Indigenous people, all Canadians – to start listening to each other, and move past the blaming. We all need to do our part. That's what reconciliation is, and the message behind Politician Man," says Sutherland.
Politician Man was produced by Carl Jennings at Westmoreland Recording in Hamilton, mastered by João Carvalho in Toronto, and released independently on Sutherland's label, Midnight Shine Music.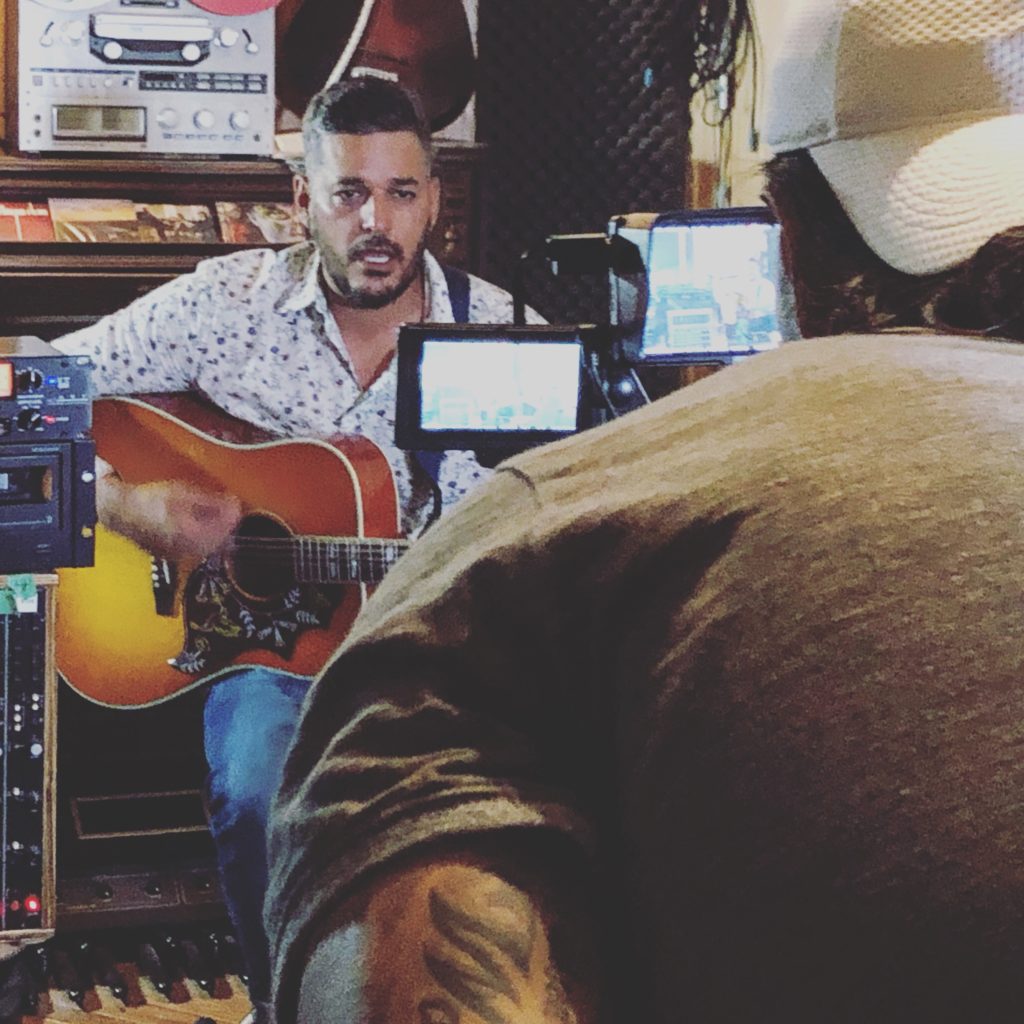 ABOUT THE VIDEO
Justin Stephenson came up with a video treatment for Politician Man that, quite literally, makes it a song about a country done in a style that pays homage to country songs.
"I love the song and believe in the message. Adrian is a real talent and powerful storyteller, and is the kind of person that makes you want to do something about this difficult history. In this song, I feel he speaks to non-Indigenous people in a way that makes you want to step up. He makes me, personally, want to be a better ally," says Justin.
"We had footage of Adrian in the studio to use as the video's starting point, and combined his performance with images from Canadian Geographic's Indigenous Peoples Atlas of Canada. It's a beautiful and important map that shows Indigenous territories and communities without provincial boundaries."
"I added song lyrics using a treatment reminiscent of the rich visual language of old Nashville music posters, with design embellishments that draw inspiration from Cree floral patterns like those found on the beading on moccasins and mitts."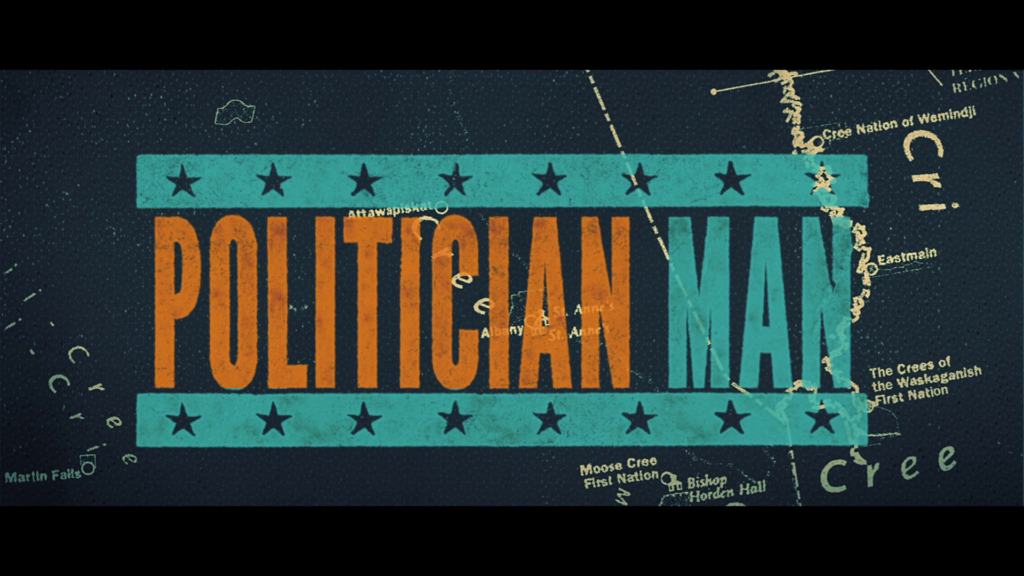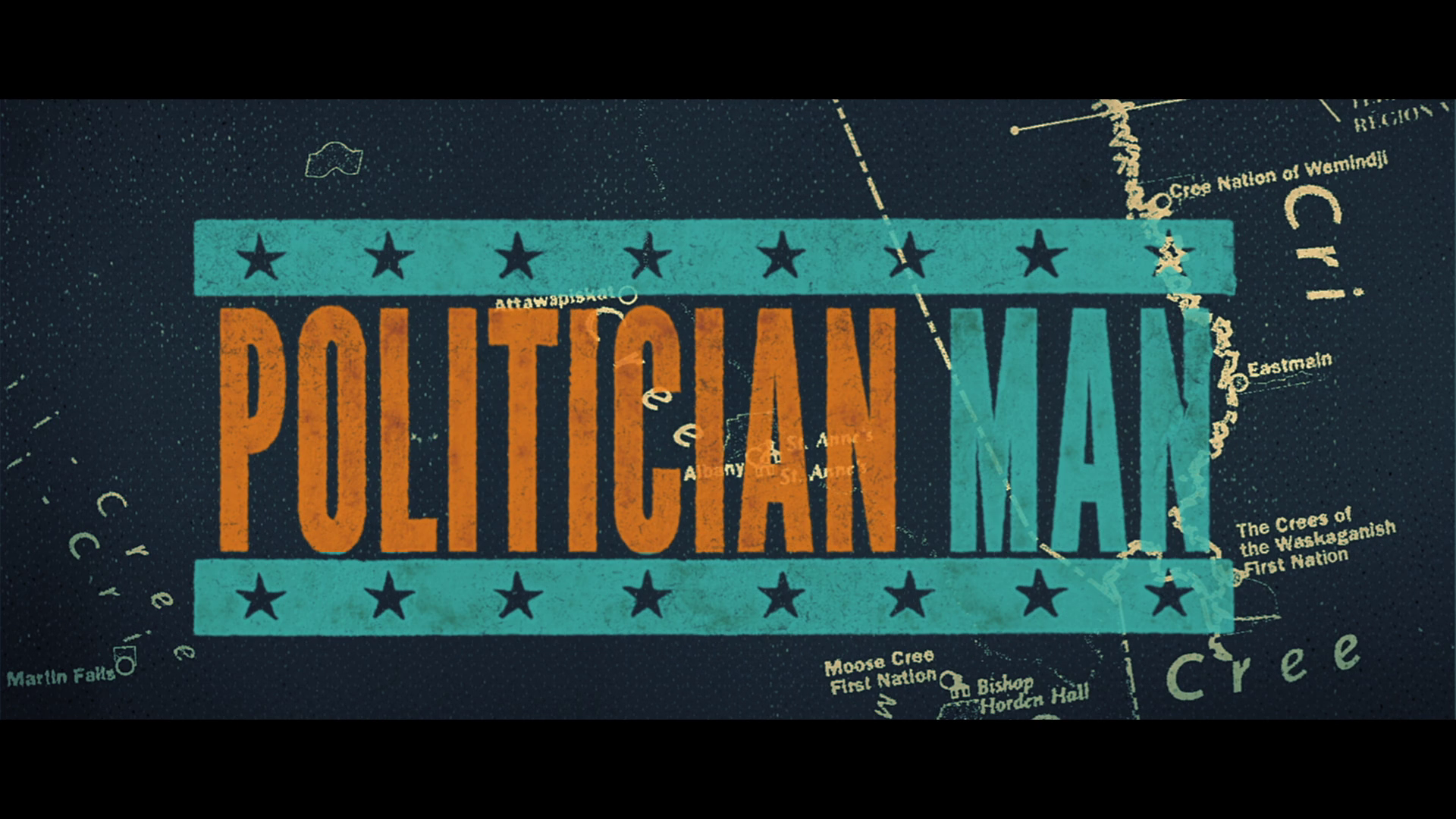 Adrian's family did a translation of the title into Cree syllabics, explains Stephenson: "I was struck by Adrian's description of the Cree term for 'Politician Man' – which he said translates into 'okimaw-khan' or 'voted big boss'. I found this interesting as it takes into account the system of governance imposed by the Indian Act."
"Politician Man is an important and special project, and I'm very happy to have been part of it. I'm honoured it has been nominated at the Yorkton Film Festival – my all-time favourite film festival in Canada." 
SPECIAL THANKS TO:
The Royal Canadian Geographical Society/Canadian Geographic for use of their Indigenous Peoples Atlas of Canada.
Air Creebec for helping Adrian Sutherland travel out of Ontario's remote North.