New Year Brings New Shows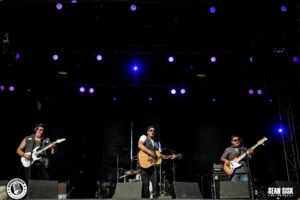 Midnight Shine are kicking-off the New Year with a weekend of performances in Guelph and Toronto. They'll make their debut in the City of Guelph with a performance at the ArtsEverywhere Festival on January 20, followed by a return trip to Toronto with a show at The Horseshoe Tavern on January 21.
Midnight Shine's agent, Ralph James of United Talent Agency, is looking forward to bringing the band back to southern Ontario: "Last year was a great start for introducing Midnight Shine to festival and showcase audiences, and Canadians everywhere through the tremendous media coverage they've been attracting. We're excited to be kicking off 2017 with their performance debut in Guelph, and a highly anticipated return to Toronto."
The New Year holds much promise for Midnight Shine, with a new radio single soon to be released, and a schedule of performances lining up for 2017. More news coming soon!