New Single Released To Rock Radio: Northern Man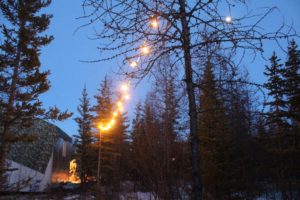 Just in time for Canadian Music Week… Northern Shine have released a new single to rock radio across Canada.
The track Northern Man speaks to frontman Adrian Sutherland's experience of life in the North, and pays homage to his Cree culture and community in the James Bay region. The catchy rock beat, heavy bass, and traces of pow wow stylings reflect the unique mix that is Midnight Shine's signature sound. Have a listen – or purchase the track – at Midnight Shine's Bandcamp page.
And… if you want to find out more about what life is like as a 'northern man'… check out Adrian Sutherland's recent blog post about the spring goose hunt on James Bay.