Leather Skin: Music Video Features Stunning James Bay Coast
While Midnight Shine's third music video Leather Skin was shot in 2018, the idea for it was first inspired back in 2000… It was then that Adrian Sutherland saw the beach video for Coldplay's hit song Yellow, and dreamed of one day making a music video of his own on the James Bay coast near his Northern Ontario home. And last October, that's exactly what he did.
Adrian, his wife Judy, a video crew of three, and a boatload of production gear embarked on a 90-minute boat ride from the Cree community of Attawapiskat, heading north along the Attawapiskat River to the open waters of the James Bay. Traveling in an isolated region unknown to most Canadians, they eventually reached the Twin Islands – a place that's rugged, remote and uninhabited by humans. Even though its traditional territory of Ontario's Mushkegowuk Cree, geographical maps set the islands within the boundaries of Nunavut.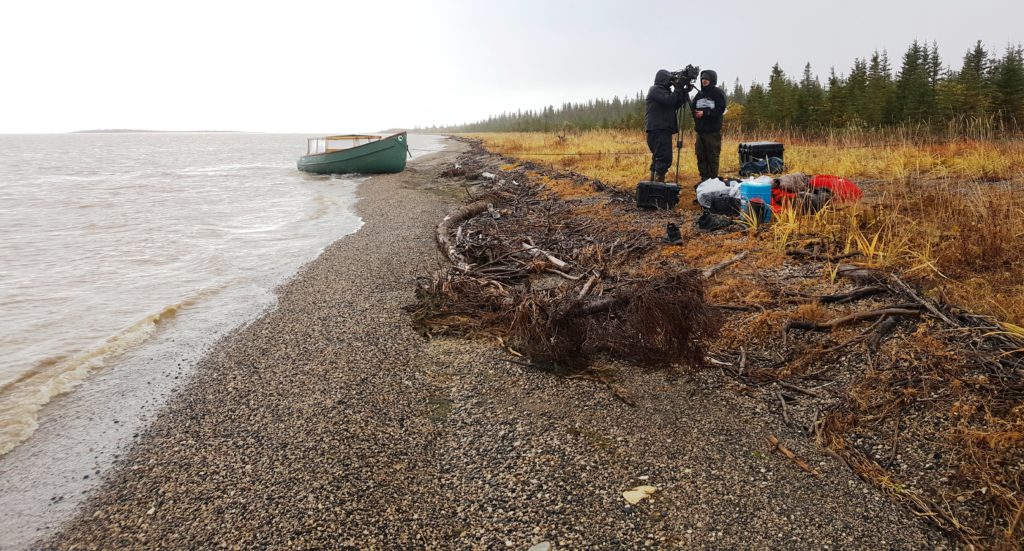 Not only was this desolate beach challenging to get to, it was even more difficult to stay at. Once landed, the crew had merely two hours to prep the cameras, get their shots, and get away – or be stranded until the next tide would come around 24 hours later. The boat had to be pried away from the beach continuously, too, with the ever-receding tide and fierce nautical winds constantly threatening to run them aground.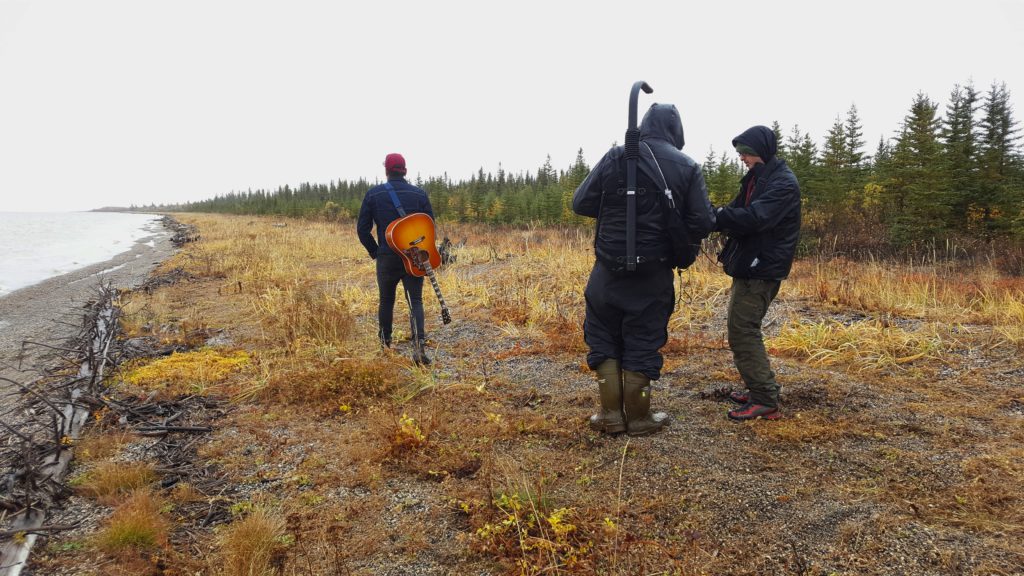 All of this, because it's exactly where Sutherland wanted to make his music video: "I often think about going to my favourite place," he sings in Leather Skin, peering into the camera as he strolls along the gorgeous James Bay shore, while temps hovered near zero Celsius.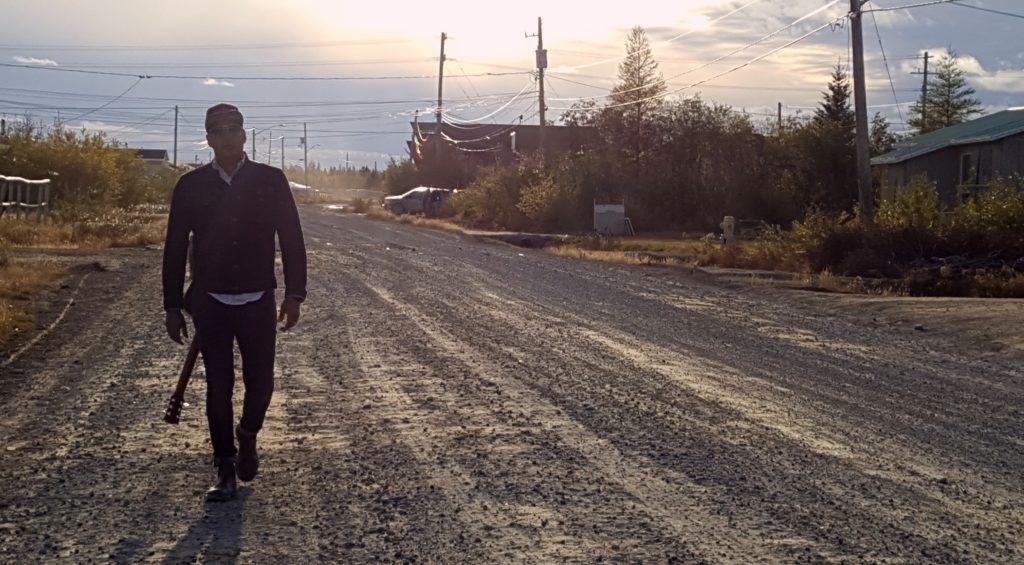 With footage from the Twin Islands intercut with shots on the dusky dusty streets of Attawapiskat, Leather Skin portrays both sides of Adrian's journey – making music in the contemporary world, juxtaposed with a simple traditional life out on the land. His favourite place. Truly.
Most serendipitous of all, perhaps, was some unexpected unseasonal weather that ended up tying the music video all together in the most unbelievable way…