Heart Of Gold: Video Nominated for Golden Sheaf Award
Midnight Shine's music video for Heart Of Gold (Cover) is up for an award at the prestigious Yorkton Film Festival, North America's longest running film festival. The Golden Sheaf Awards will be handed out on May 25, in Yorkton, Saskatchewan, with Midnight Shine nominated in the following category:
PERFORMING ARTS & ENTERTAINMENT
Midnight Shine – Heart of Gold (Cover)
Director(s): Cliff Hokanson, RoseAnna Schick
Producer(s): RoseAnna Schick, Cliff Hokanson, Adrian Sutherland
Production Company: RAS Creative / Too Much Fun Pictures Inc. / Midnight Shine Music
Music Publisher: Wixen Music Publishing, Inc.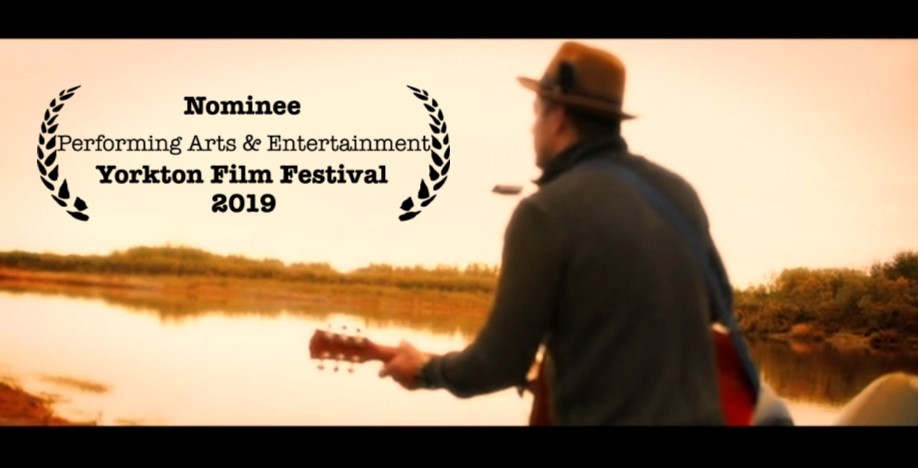 ABOUT THE YORKTON FILM FESTIVAL
Saskatchewan's humble little film fest was established in 1947, held its first international festival in 1950, and began handing out the coveted Golden Sheaf Awards in 1956. By 1979, the screening focus shifted to Canadian films only. Today, the Yorkton Film Festival remains dedicated to the best screen-based media content being produced in Canada.
ABOUT MIDNIGHT SHINE'S MUSIC VIDEOS
Heart of Gold (Cover) is one in a three-pack of videos shot in Adrian Sutherland's home community. In October 2018, a production crew of three traveled to Attawapiskat in remote Northern Ontario with 14 cases of gear and one ambitious plan: making two music videos in five days. Getting the job done in only four, they made the last-minute decision to use remaining time to shoot one more, and that's how the Heart of Gold (Cover) video came to be – spontaneously, magically, and with a little help from some little friends.

Midnight Shine's debut video I Need Angels has been called "passionate and powerful" for how it draws attention to the Indigenous youth suicide crisis in Canada, in a subtle yet undeniable way. "I Need Angels is about that inner struggle to keep positive and not give up, and to hang on to hope and faith despite the darkness," says Sutherland. The video credits include a call to action for people who need help, listing mental health resources, and words of encouragement to those who can use them.
Midnight Shine's third music video, for the song Leather Skin, is now in final stages of editing. Inspired long ago by Coldplay's captivating beach video for their hit song Yellow… Sutherland dreamed of one day shooting his own video on the remote beaches of his home in remote Northern Canada. And on one rainy afternoon in October 2018, that's exactly what he did. Plans are now underway for the May 2019 release of the very cool music video for Leather Skin, a song about resilience.