Remembering Moose Cree First Nation Elder Jack Wynne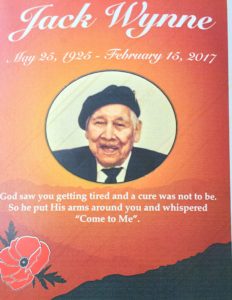 A few months ago, a respected Moose Cree First Nation Elder passed away. Jack Wynne lived to be 92 years old, and was the last living World War II Veteran from the James Bay region of Northern Ontario.
Jack's last days at home in Moose Factory were spent surrounded by the love and comfort of his family, friends and community members. Though battling illness, he listened to the Cree hymns and prayers with grace, strength, and fearlessness. He passed away with the same honour that he lived his life. I'll never forget his words: "I guess I'm going home now."
This same fearlessness, grace and strength had been with Jack all his life, and served him well. He enlisted in the military in 1944 at 18 years old, and was honourably discharged in 1946 after serving in England, Netherlands and Germany. He was an infantryman and bombardier during his service in the War. After returning home to Moose Factory, Jack began married life with Doreen Louttit (Stan's aunt), and raised a son Billy and daughter Irene.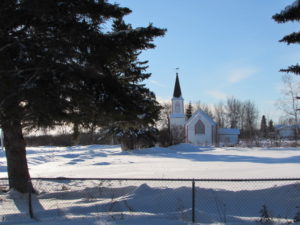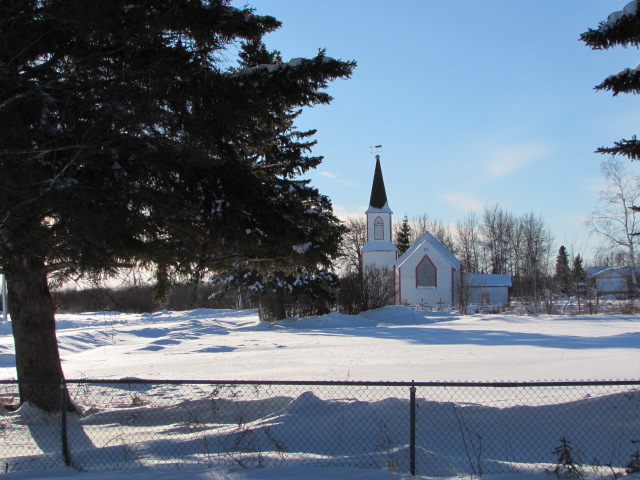 Uncle Jack, as he was called by many, was proud to be involved with St. Thomas Anglican Church. He could be found there every Sunday ringing the church bell – something he did for 50 years.
In the last few years, Jack always took part in local Remembrance Day ceremonies, and could be seen smiling with his gentle, warm, embracing personality, standing proud with his War uniform. He always had a happy "hello there" for you if you met him on the street, or in the stores.
Midnight Shine would like to thank "Uncle Jack" for the ultimate sacrifice, courage and strength that he embodied in showing us, and so many people, how you should rise to every challenge in your life. He would want us to be strong, work hard, respect our parents and grandparents, and love ourselves. Just like he did in his life. Meegwetch "Uncle Jack."