Connecting With Youth Through Music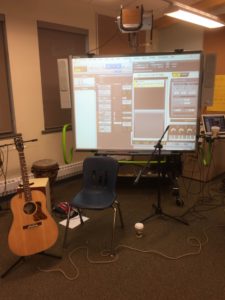 This week was a very busy time for me, trying to juggle work demands while assisting ArtsCan Circle during their visit to Attawapiskat. I heard about ArtsCan last winter and the good work they did in Fort Albany. They had fiddlers, record producers, photographers, and other artists working with youth, and it was really moving to see the positive impact it had on these kids and community members.
Attawapiskat has been struggling with the suicide crises, and that's only one issue among multiple problems that exist here. These issues are deep rooted and have been around for as long as I can remember, and have only gotten worse in recent years. But, we're doing everything we can to change as a community. Today I witnessed something very encouraging, the youth committee meeting with Chief and Council to discuss a plan to deal with the issues. An understanding was reached and they are working closely together on a strategy to move initiatives along.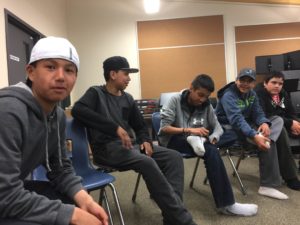 A month ago I felt compelled to do something, but didn't know how to help. Besides, who am I to try to solve this very complex issue? So I decided to turn to music and invited ArtsCan to come do some workshops. I had no clue what to expect, and it was amazing to see the kids coming out to sing, and see the process of music production. We laughed, made music, and expressed ourselves through this beautiful art-form. I believe we accomplished what we set out to do, which was to inspire these kids, and show them that anything's possible.
My highlight was when the kids were asked what song they wanted to sing, and they said James Bay. I couldn't believe it! Of all the great artists and songs out there, they chose one of Midnight Shine's songs. This really touched my heart, and words can't begin to explain how I felt that night. Today, I'm happy to share with you Attawapiskat's recording of James Bay: