Air Creebec: Midnight Shine's Airline of the North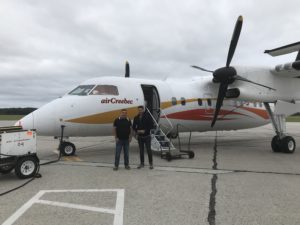 We would like to recognize Air Creebec for being an ongoing part of our success. The regional airline based in Waskaganish, with main bases in Val-d'Or, Montreal and Timmins, Air Creebec operates regularly scheduled flights, charter and freight services to 16 destinations in Quebec and Ontario.
With Adrian Sutherland living in Attawapiskat, and Stan Louttit in Moose Factory, both band members have to fly out of their communities for every single Midnight Shine performance and professional opportunity.
We rely extensively on Northern airlines, and Air Creebec provides a reliable and comfortable way for us to travel to and from shows, while safely shipping their musical equipment along with us.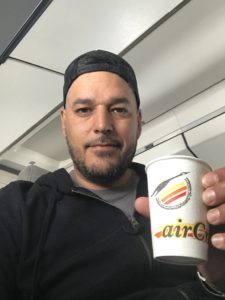 Oh, and they make good coffee, too!
Air Creebec was established in June 1982, and today, is completely under Cree ownership. The airline employs employs over 350 people, and operates 19 aircraft registered with Transport Canada. Air Creebec is committed to providing top-quality airline services in Quebec and Ontario, and continue to pursue excellence in their field.
Thank you Air Creebec for your support!