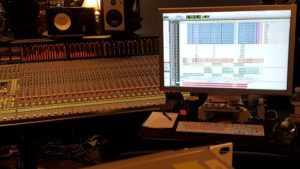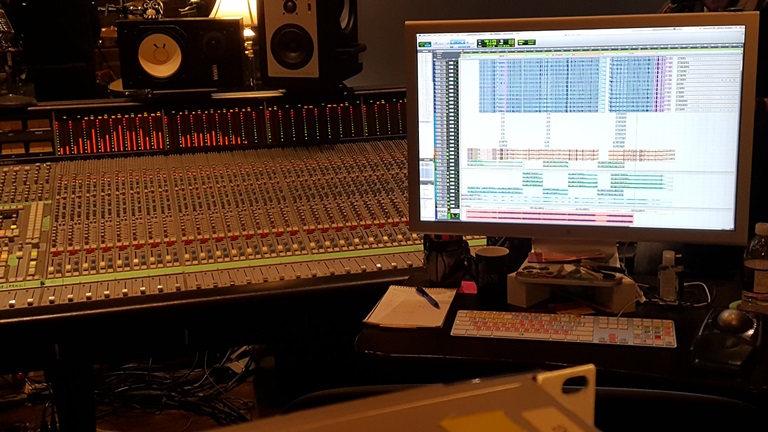 Earlier this year we put out Midnight Shine's third album, High Road, and it's the first time in my music career I set out to purposely write an entire album.
Since there are no recording studios in Attawapiskat, I've had to create my own. It's situated in my front porch, and 'rustic' to say the least. I spent four solid months writing songs here, sometimes up to 12 hrs per day. I didn't know where this writing journey was going to take me, and it was difficult to know how well the songs were taking shape. It felt like the weight of the world was on my shoulders, like I was writing a grueling final exam without knowing if I had the right knowledge to even pass the test.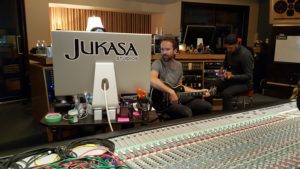 Will it be well received by peers? By the industry? By Midnight Shine fans? Thoughts and doubts ran through my mind. At some point, though, I stopped thinking about all of that, and decided to go with what felt right in my heart.
Once we started talking to producers and sending them demos, it was reassuring to know there were some amazing people interested in working with us. This lead to many exciting moments in the recording studio, and great relationships with people I've since grown very fond of.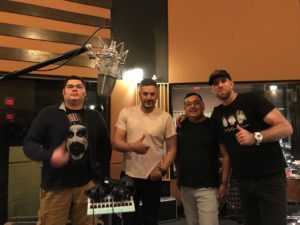 John-Angus MacDonald from The Trews produced seven songs on High Road, at Jukasa Studios in Ohsweken, Ontario. We first came across Jukasa in 2016 for recording the single Sister Love. Jukasa had a wonderful atmosphere, and in-house engineers Darren Magierowski and Jill Zimmermann were stellar. They worked extremely hard to pull off tight timelines, and made our time there feel special.
Darren eventually lead us to John-Angus as a producer, and we found him to be down to earth, focused, and friendly. He brought so much to the recording process, and just when you thought he had run out of ideas, he'd pull something more out of his bag of tricks. It was an unbelievable experience working with him, and I learned a great deal.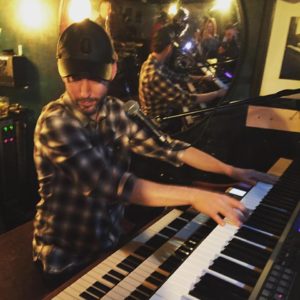 John-Angus brought some incredible musicians into the studio sessions, too, like drummer Chris Gormley (Daylight for Dead Eyes, The Trews). Chris has so much energy, and the ideas were spilling out of him unlike anything I've ever seen! One quirky thing I noticed about Chris is that his socks didn't match. When I finally mustered up the courage to ask what was up with his socks, he replied, "I never match my socks!" For no particular reason at all. Must be a drummer thing!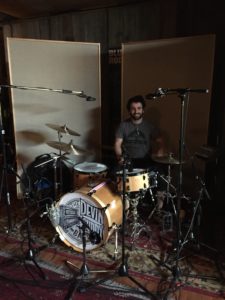 Jesse O'Brien came into the studio to lay down keys, and I was so impressed with the ideas he brought. It turns out that Jesse is one of the best keyboardists/pianists in the business, and tours with artists like Colin James and Tom Wilson. He's in big demand, and we're grateful he lent his talents to our album.
We recorded two tracks at a second studio – The WoodShed in Toronto, which is owned by Blue Rodeo. Tim Veseley of the Rheostatics is the in-house producer and engineer over there, and he encouraged us to noodle around to find sounds and embellishments. Zach Sutton sat in on drums, bringing his positive presence and energy to the recording. Once the songs began to take shape I knew we were in very capable hands, and we ended up capturing something special in Leather Skin, one of my favourites on the album.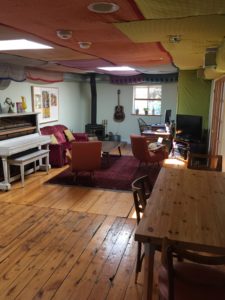 The Woodshed itself has a warm family presence, and being there was quite surreal. I've been a long-time fan of Blue Rodeo, but never in a million years did I think I would ever be in their studio. But there I was! And I still can't believe I got to sing on the same microphone that Jim Cuddy sings on. I swear there is something about that mic that can only described as magic.
My bandmates in Midnight Shine, Zach Tomatuk and Stan Louttit, both brought their A-game to High Road. The album would not be nearly as cool without Zach's slick licks on guitar, and bassist Stan Louttit's deep tones and whole lotta sexy. In the end, I couldn't be more pleased with how High Road turned out.
I think I passed the test.